How OOH is challenging digital advertising
In this digital age where almost everything that does not need to be delivered physically is being transmitted to the consumers smartphone OOH might just be considered outdated and pre-historic.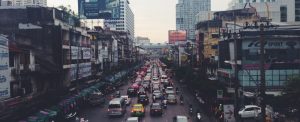 Advertising forms the backbone of any business. It is critical to retain brand and value share in the market place. From SME's to Enterprise level organisations, many a brain storming has been held over concepts and implementation of branding ideas. These remain imperative for a business at any time.
In this rising digital age, OOH is the only traditional medium which is still growing and growing regarding sales. The reason behind this is OOH has evolved with the newest and latest technologies. OOH, advertising has a capability to reach the mass audience.
In case of social media, the response is clear, but if your target audience is beyond the reach of Facebook, Twitter and LinkedIn, your ad campaigns and posts may not create the desired impact which you look for!
Social media takes a little longer time to be effective and can quickly disappear from your audience's timeline once they are pushed by the other posts.
However, billboard offers permanent visibility as compared to social media. They create a continuous presence and guarantees a diverse audience every day with a broad reach.
Social media needs much effort on your part, such as creating and posting creative and engaging content each day. To promote your products and services through social media, you require specific team efforts to accomplish a single campaign.
Where in case of an outdoor advertisement, it requires no effort on your part. You don't need to spare time writing and designing posts for your brand to reach your target audience.
If done well, outdoor advertisements can be extremely useful depending on your business needs. People spend 70% of their time outdoors, and there are immense advertising opportunities you should not miss out.